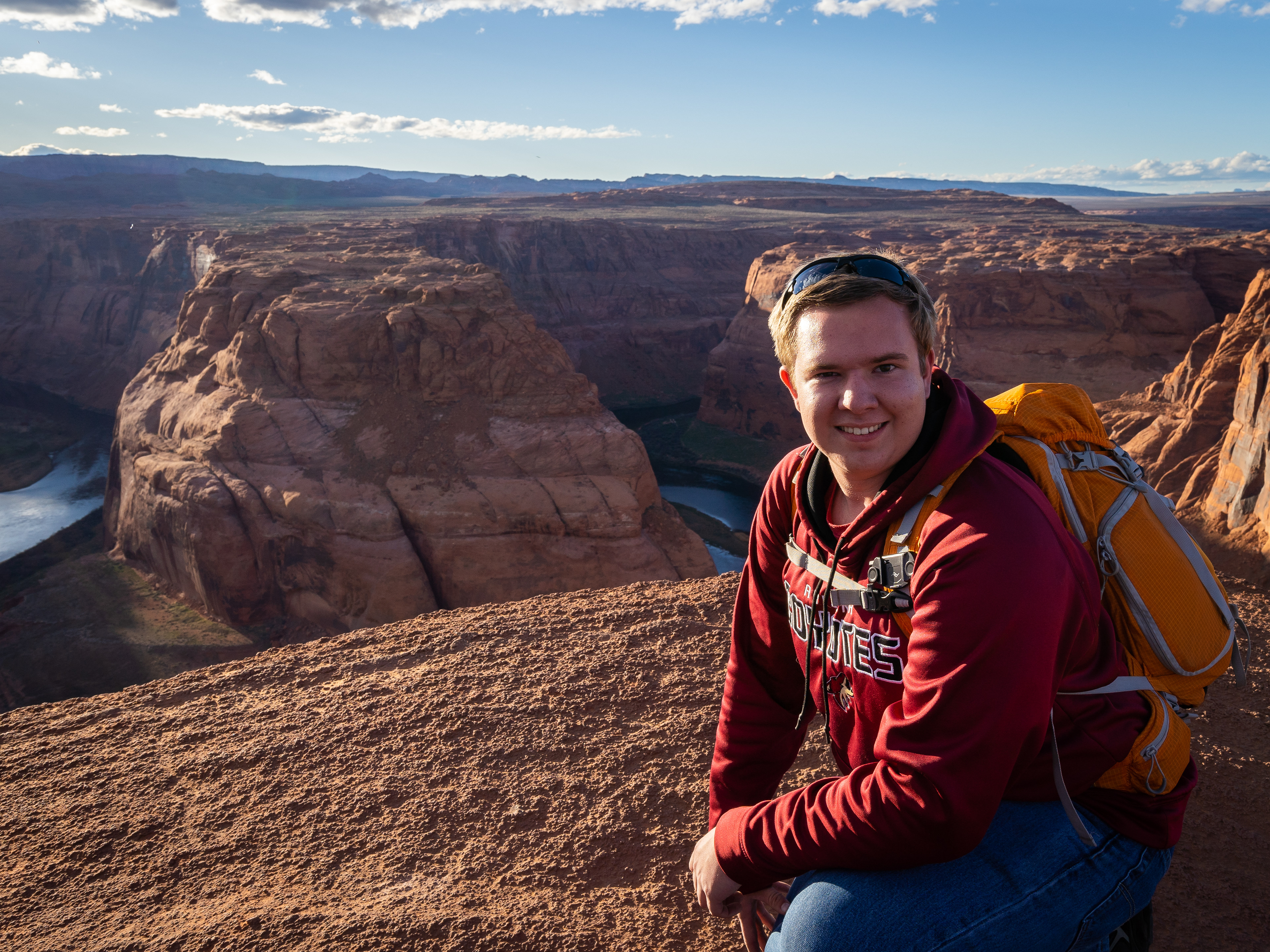 I'm a 21 year old professional photographer from Western Colorado now living in Peoria, Arizona.  My passion is and always will be shooting landscapes; however, I also specialize in event and portrait photography.  I invite you to view my various portfolios or to contact me to schedule your photoshoot today.
I firmly believe in the saying, "make photos, don't take them." Anyone can grab a professional camera and use it to take a picture; however, it requires special expertise to create powerful photographs. Through every step of the photographic process, I envision the end goal—print and publication—and have the ability to find unique and engaging compositions, angles, and lighting to make compelling images and fulfill my creative vision.
As for my technical skills, I am confident in my ability to operate professional cameras, lenses, and lighting equipment under pressure, as well as use a camera's manual modes to further enhance my images. I am also an expert Adobe Lightroom and Photoshop CC user and have an extreme attention to detail.
I have enjoyed capturing my adventures all my life.  However, I truly started pursuing photography shortly before my freshman year of high school during the spring of 2014.
I soon fell in love with the ability to express my creativity and change the feel of an image using my camera's manual mode. I picked up on how to shoot manual very fast, likely due to my technical (yet creative) personality as a computer nerd. My love for the art of photography grew even more as I discovered how to transform an already great image into an amazing one using Adobe Lightroom and Photoshop CC.
After growing my knowledge of the creative, technical, and equipment aspects of photography, I now enjoy teaching others about the tips and secrets I have learned throughout my time as a photographer. Of course, I still love it when I learn a cool new technique or tip to refine my skills. :)