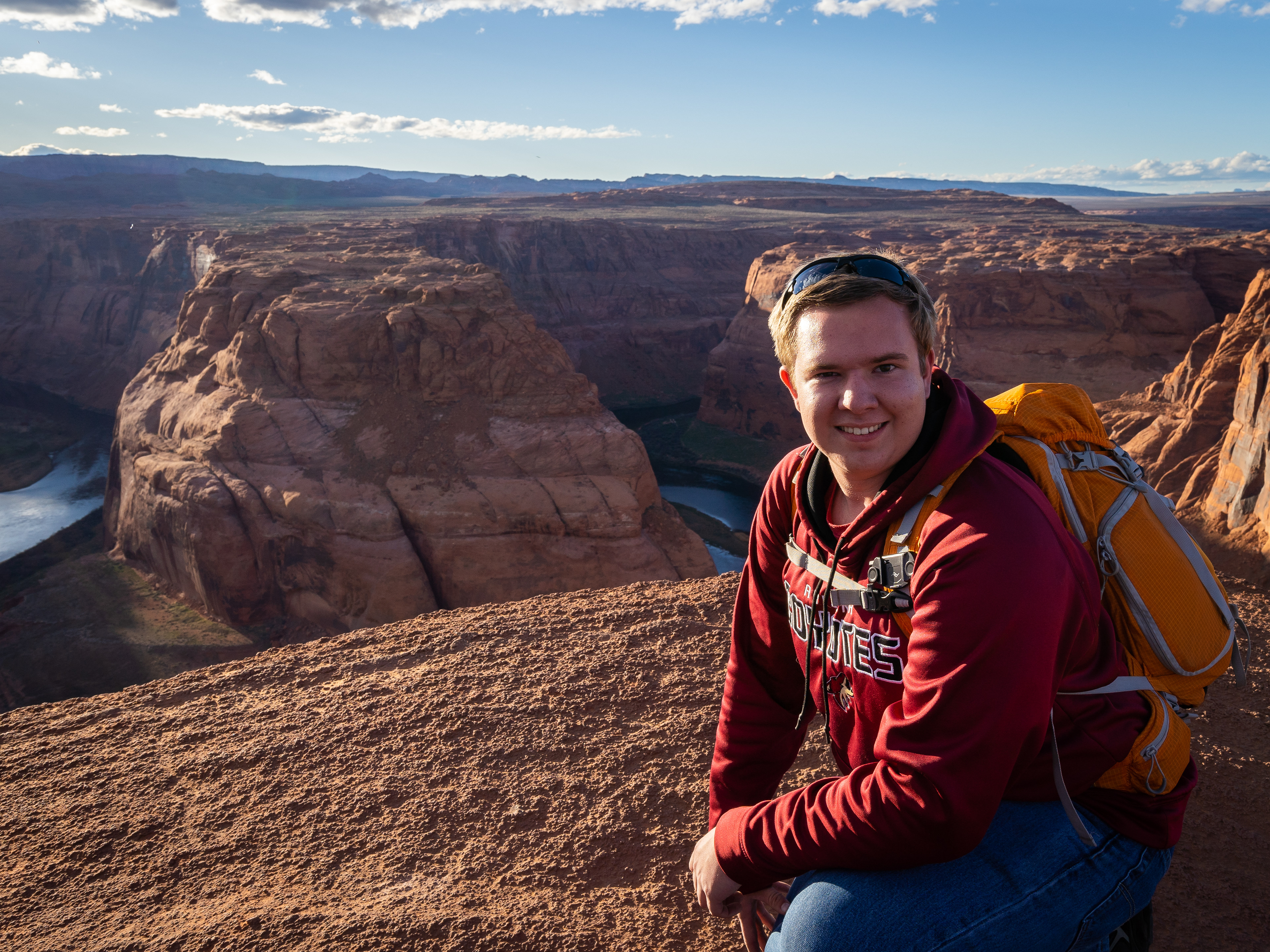 I'm a 21 year old professional photographer from Western Colorado now living in Peoria, Arizona.  My passion is and always will be shooting landscapes; however, I also specialize in portrait and event photography.  I invite you to view my various portfolios at the links above, or you can get in touch with me about photo prints or to schedule your photoshoot today.
I firmly believe in the saying, "make photos, don't take them." Anyone can grab a professional camera and use it to take a picture; however, it requires special expertise to create powerful photographs. Through every step of the photographic process, I envision the end goal—print and publication—and have the ability to find unique and engaging compositions, angles, and lighting to make compelling images and fulfill my creative vision.
As for my technical skills, I am confident in my ability to operate professional cameras, lenses, and lighting equipment under pressure, as well as use a camera's manual modes to further enhance my images. I am also highly skilled with Adobe Lightroom and Photoshop and I have an extreme attention to detail.
I have enjoyed capturing photos of my adventures for as long as I can remember. For a while that never turned into anything more than just taking occasional snapshots of things I found interesting. That all changed the summer before my freshman year of high school. An opportunity came up for me to do some volunteer work with my local visitor center, and through it I would also be taught the fundamentals of photography: composition and operating my camera's manual exposure settings.  
Soon, I fell in love with all the ways I could express my creativity and change the feel of an image through composition, lighting, and technical settings. Photography quickly became the perfect way for me to merge my my creative personality with my more technical side, since my other passion (and eventually my college degree & career) is tinkering with anything related to computers and technology. 
Growing up in a small town in Western Colorado, it was never hard to find beauty in the world around me. Everywhere I went there were endless possibilities to explore and photograph. My family and I went camping just about every weekend each summer, so there was always some amazing view nearby. Landscape and nature photography in particular became my favorite because it is way for me to share the amazing places of the world through my eyes, and being in nature is always exciting and calming at the same time. The exhilaration of chasing after the last few seconds of golden hour light or hiking up to some breathtaking vista (or even just simply being in nature) never fail to inspire me.
Eventually, I got older, graduated high school, and moved to Arizona. I then started attending Arizona State University and eagerly explored all of the new scenery that Arizona has to offer. I never imagined the desert would be so beautiful; I (incorrectly) thought that Arizona was always just a dry, desolate, sandy desert, but it is far from it! With my college years behind me now, I look forward to even more travel and nature photography adventures, along with continuing to photograph portraits, weddings, and events.  
Anyway, congrats if you've made it all the way to the bottom here! Now go check out some of my galleries and feel free to reach out with any questions or comments that you may have.